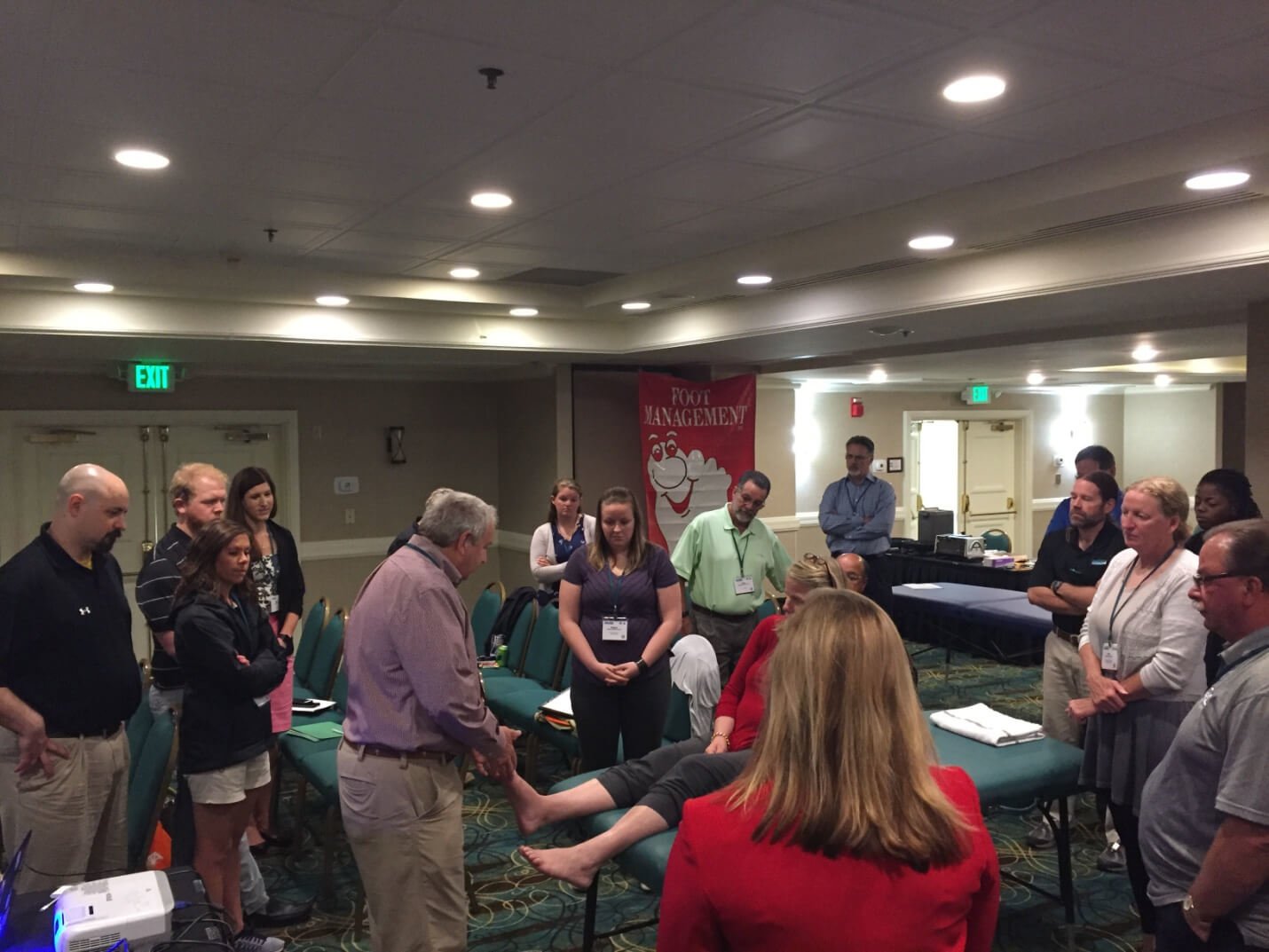 On Friday, May 18th, 2018 and on May 7, 2019, Foot Management sponsored a lower extremity course at the Mid-Atlantic Athletic Trainers Conference in Ocean City MD. Assessment, Treatment and Orthotic Intervention for the Management of Lower Extremity Sports-Related Injuries was a 6-hour Evidence-Based Practice course. Some of the topics included normal and abnormal biomechanics, Foot Posture Index, analysis of rearfoot and forefoot, walking gait analysis, joint mobilization techniques, hip and manual therapy exercises, fabrication of foot orthotics, casting demonstration, footwear discussion and types of foot orthotics and accommodations. 
Speakers for this course included:
Mark Beckett, PT, COMT –Select Physical Therapy, Orlando, Florida
Jack Brautigam, PT, ATC- President, HealthWorks Rehab & Fitness, Morgantown, WV
Lee Cohen, DPM – Podiatrist, Cherry Hill, NJ & Philadelphia Eagles
Cody Gankiewicz, C.Ped- General Manager, Foot Management, Inc.
John Kasik, MS, ATC, C.Ped- Assoc AD/Sports Medicine at University of South Carolina
Jill Manners, MS, MPT, LAT, ATC, PT, COMT- Athletic Training Director, University Of Georgia
Denise Massie, DPT, LAT, MS, ATC – Assoc. Professor, Athletic Training, Shenandoah University
Jay Scifers, DScPT, PT, SCS, LAT, ATC- Chair, Dept of Rehabilitation Sciences/ Program Director, Athletic Training, Moravian College